How to Start Fresh for Fall
There are a lot of new beginnings happening right now. Kids are going back to school, parents are getting back into the routine of crazy schedules, and college students are decorating their dorms and moving away from home. Some young adults are moving to new cities on their own and starting new careers. Any new beginning can come with so many opportunities to thrive. It's such an exciting time of year for so many people, but it can also be really intimidating. I've broken down a few specific ways you can make the adjustment easier and smoother while making sure you make the most of this new beginning, whatever it may be.
For me in particular, I just started a new job - one that takes me to a different part of the country every week. No week is the same at this job, so each week kind of starts a new beginning in itself. I meet tons of new people each week and continue to work with many of the same people who work the consistent positions. It can be extremely overwhelming, as the hours are insanely long and sometimes crazy, with so much happening at once and more to do than I even thought possible. Regardless, I absolutely love this job and all the people it's led me to so far. As the season continues though, I need to remind myself of the following pieces of advice to make sure it continues to be a great start for me, and one that could continue to lead me in the right direction.
Clean out your wardrobe
So many of us, myself included, are guilty of cramming way too many things in our closets that rarely see the daylight. A jam-packed closet is stressful for everyone, and sometimes it's hard to know where to start. As the air gets crisper, take a look at your summer clothes and shoes. What did you not wear once last season? Try to part with items that don't seem to belong in your wardrobe anymore. In a similar manner, look ahead at your fall and winter clothes, too. If there's anything you're not excited about wearing as the weather gets colder, you surely won't miss it. So many companies are in need of gently used donations and your well-loved clothing and shoes could go to a great cause.
Start a new book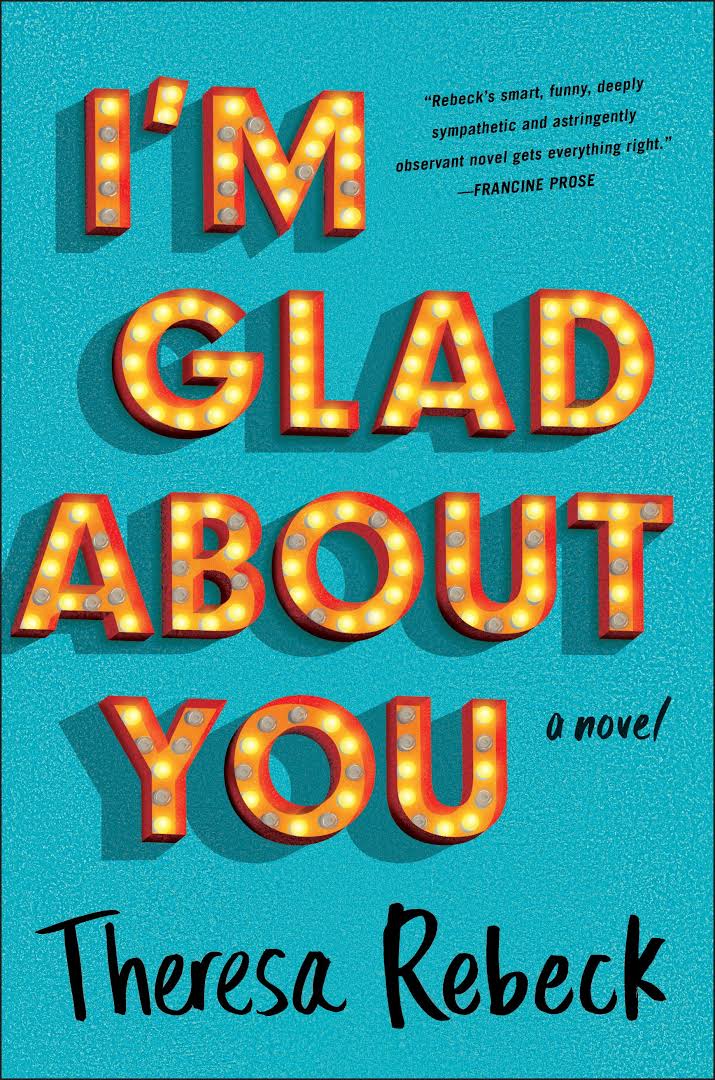 I'm reading The Woman in Cabin 10 by Ruth Ware right now, and I can't put it down. I get so immersed in it that it takes me to a different place, one in which I'm out on the open sea on a luxury cruise and trying to solve a murder. If thrillers aren't your read, there are so many other genres to choose from to start a new fall read to cozy up with a cup of tea or coffee. If you prefer something lighter, try I'm Glad About You by Theresa Rebeck, a novel about a young actress rekindling her long lost high school love. Also on my reading list are The Swap by Nancy Boyarski and The History of Love by Nicole Krauss.
Call up an old friend
This is the time of year that everyone is returning to school and seeing the friends they perhaps went all summer without seeing. It's a time to catch up, to bond, and to start creating new memories. But for those of us no longer in school, we don't have the pleasure of being reunited with all our friends who are scattered across the country come September. This means we need to make time to reconnect and ensure we stay closely updated on the lives of those we love. Call up one of your close friends, maybe one you haven't talked to in a while, and share anything new, be it exciting new work stories, family events, or social life, and ask them the same. In the long run, doing this frequently can lead to healthier and longer lasting friendships.
Try to make a new friend
A lot of us are starting something new as fall rolls around. A new job, a new school, maybe a new city. All of these have so much opportunity to thrive, but sometimes it's scary to dive in by yourself. Try to interact in a personal level with those around you, so you can really connect with them. Sure, you won't want every colleague to be your best friend, but it's important to put yourself out there and give everyone a chance. Having someone around you feel can be a friend to you can make a world of a difference when you're embarking on something new, because times can get challenging and they could offer comfort, advice, or even just an outlet from things that are stressful.
Spending nights focusing on you
It's good to go out and have fun, especially being in your early twenties, but make sure you also spend time focusing on things that relax you and make you happy. Maybe that's a giving yourself a mani pedi while watching Sleepless in Seattle and eating caramel corn, or maybe it's lighting candles, taking bubble baths, and solving crossword puzzles while listening to coffeehouse music. Whatever makes you happy, spend some alone time doing just that.
Meditate
I can admit it's hard for me to remember to sit down and meditate as frequently as they say you should. I get so caught up in the rush of daily life and checking emails and running errands that I forget to just sit in my room and take a minute to close my eyes and breathe. Beginners should start with guided mediation, perhaps with an app, like Calm, or YouTube. Once you get the just of it, it's easy to just use your mind to guide your meditation and let your state of relaxation tell you when you're done. Personally I find it best to meditate after a stressful encounter, before you start a busy day, or if your thoughts are keeping you up at night.
Enjoy the outdoors
There's absolutely no better time to get outside than the beginning of fall. Depending on where you live, the temperatures are likely starting to drop, meaning a light sweatshirt might make for a perfectly comfortable excursion outside, be it going for a run, hitting the hiking trails, finding a spot outside to sit and read, or, if you're me, going to ride your horse in a climate that won't make you both sweaty and exhausted. If you've recently moved to a new place, look up fun things to do outside in that town. Some cities have very unique opportunities for outdoor adventures. Even just exploring the town without agenda is a great thing to do this time of year because you won't be dying to get to get indoors to escape the heat or the cold.
Set goals for work, family, health, and more
Without being in a school atmosphere, there aren't many concrete deadlines or evaluations that help us to mold our personal goals and standards. That leaves us to decide for ourselves what our goals will be as we start a new season. Maybe you want to just do your very best at work, and try to impress your superiors with a can-do attitude. Maybe your aim is more concrete in that you want to rise in the company or even land a totally new job by a certain deadline. Extend your goals to all aspects of your life, though, so you make sure your priorities are all evenly balanced. If you're far from home, set goals regarding how to keep in touch with friends and family back home. It's never a bad time to set health goals, whether it's trying out a new workout routine or introducing new exotic food trends to become more worldly.
Learn a new recipe
With the start of fall, its pumpkin-flavored everything. Some of us are super into it, making sure everything they eat and drink all day has some element of pumpkin intertwined, while some stay as far away from the orange gourd as possible. I'd say I fall somewhere in between. I love a warm bowl of pumpkin soup with some pepitas sprinkled on top, and occasionally I'll indulge in a pumpkin spice Oreo or two. There are so many other fall vegetables, though, that make for an endless list of great recipes you can master for fall so that you can save money, learn a new culinary skill, and maybe even host a dinner party! Try this healthy Pumpkin Smoothie, Twice-baked Butternut Squash, or these Pumpkin Spice cookies to savor all the best fall ingredients.