Artist Spotlight: Cristall Harper
Cristall Harper is a Utah-based artist who graduated with a BFA in Painting from Brigham Young University in 2012. She now shows at Astoria Fine Art in Jackson, WY, and Gallery MAR in Park City, UT.
I've been low-key obsessed with this artist for a really long time now. She paints incredible portraits of dogs using the most beautiful colors and strokes, and the brush movements and use of paint come together so flawlessly and strikingly that she ultimately creates some of the prettiest portraits I've ever seen.
A large proportion of her paintings are of dogs in the water, be it swimming, chasing a ball, or shaking off excess water after taking a dip. Her ability to capture the magical essence of water and all its movement and reflection is truly amazing. from the swirls of smooth ripples to the sun's reflections to the splashes from a dog making contact, her representation of water is so artful and stunning alongside a beautiful animal.
But even her portraits with no water at all are nothing short of amazing. She uses the movement of brushstrokes to create texture and shadowing. She also uses strong and bold colors that ultimately are not out of place at all, but rather play off each other to make for the perfect color pallete for each piece.
Some of her works are stunningly realistic as well, with a variety of textures and details to provide an incredibly life-like portrait of a friendly face. When you look very closely, however, you can see that her intentional strokes are fairly loose, but are so precisely placed that the overall product is realistic.
Harper has loved art since early childhood, something to which I can very strongly relate, and her works are inspired by her young love of stained glass windows. She works with "simplified and geometric shapes" much like a stained glass artist does. Her beloved dog, Buttercup, was the original inspiration for her dog portraits, which gave a whole new dimension to her career as an artist.
Her work is nowhere near limited to dogs, however. She is also very well known for her florals and seascapes, works in which she implements similar painting styles and uses of color. She draws her affinity for painting flowers back to her parents, who both loved flowers as well. "I like the artistic challenge of taking something traditionally feminine and fragile, like a flower, but underlining that femininity with confidence," Harper says of her floral works.
She laces her florals with strength and determination.
An artist typically paints what's closest to his or her heart, and Harper believes that to be the ocean, explaining her personal connection to seascapes. "The moods of the ocean reflect my own feelings of peace, hope, struggle or pain."
I discovered this artist through social media and one of my favorite aspects of how she shares her pieces is her technique of showing small, zoomed-in excerpts of each work alongside the whole. Her pieces are filled with so much dramatic detail that goes unnoticed when looked at from afar, but upon zooming in, you can really come to appreciate the little bits of paint splattered, the small but bold brushstrokes used, and every conscious painterly decision made to help the painting come together as a whole.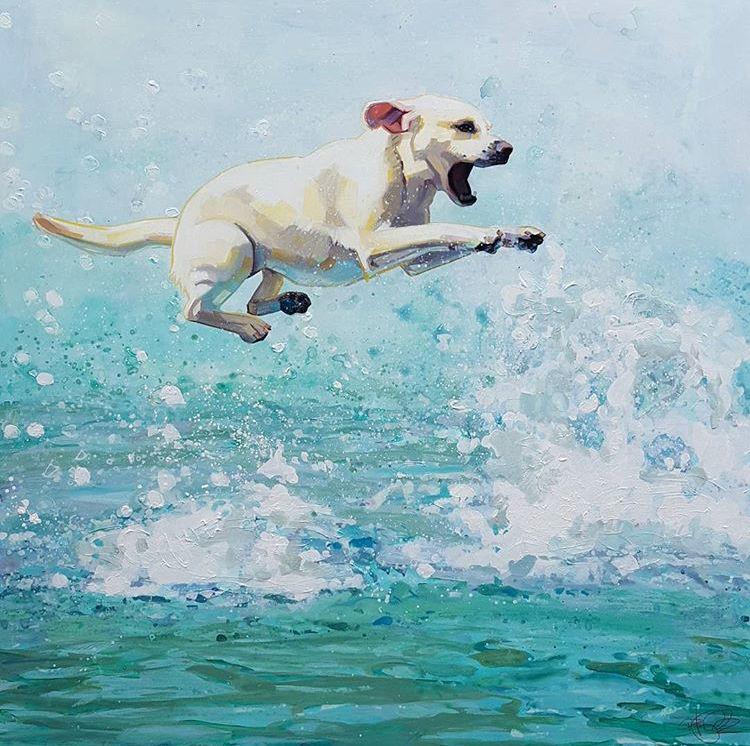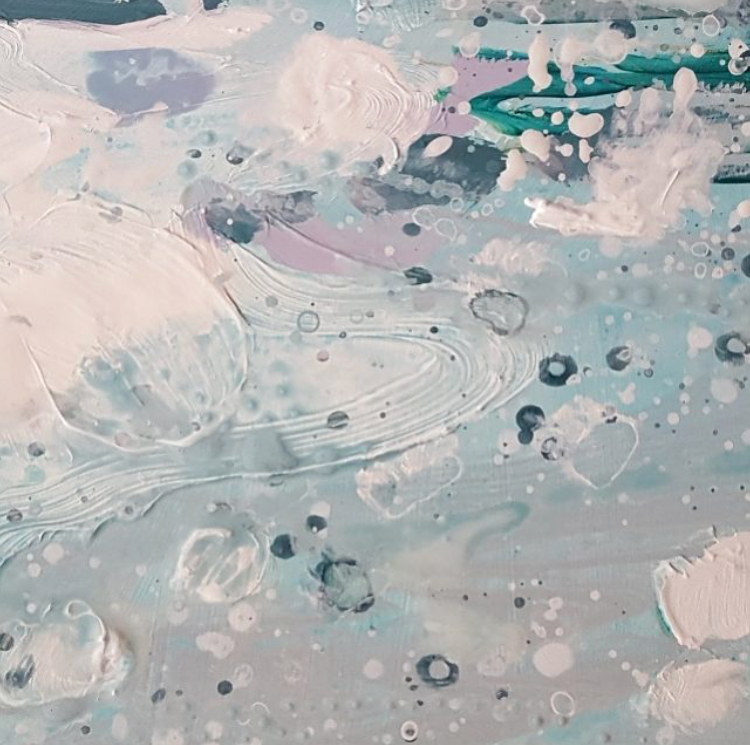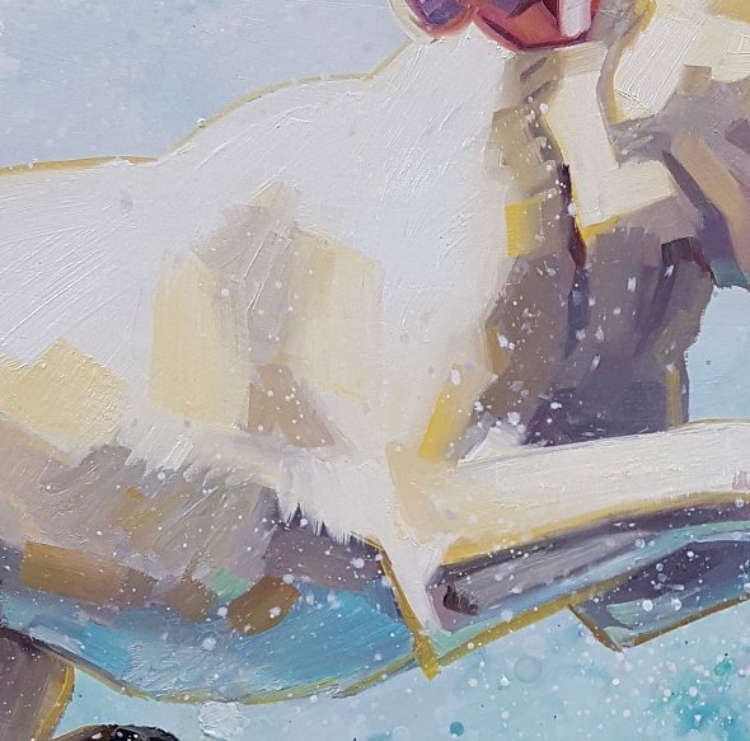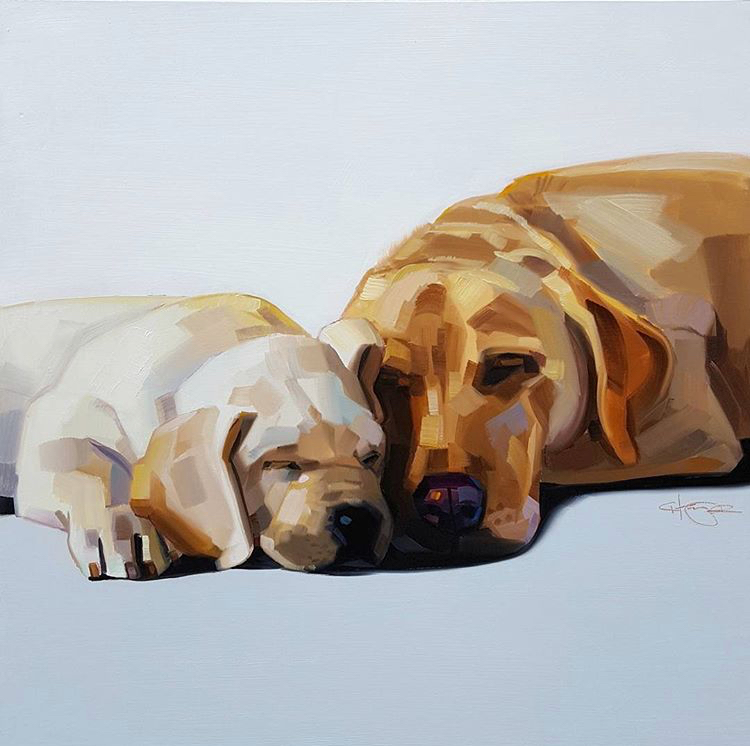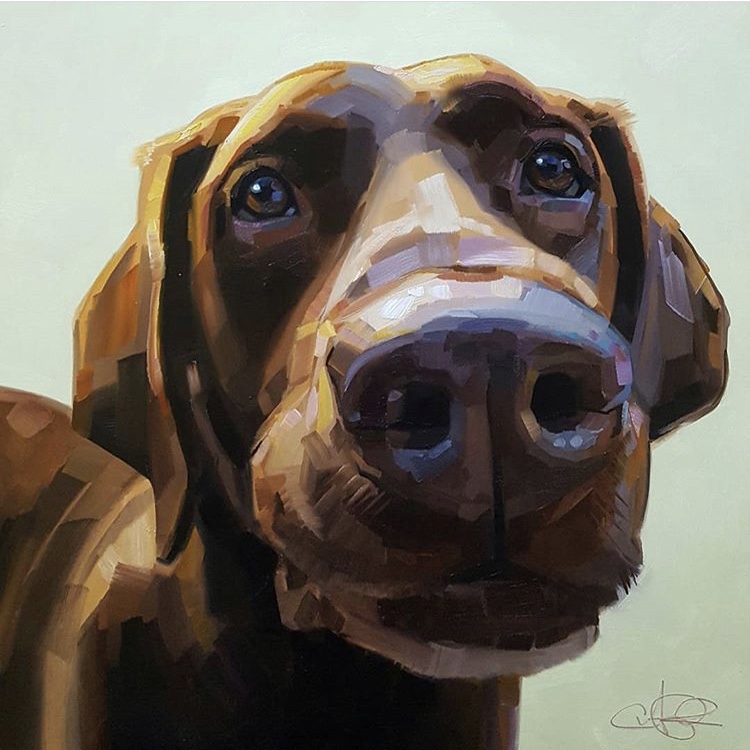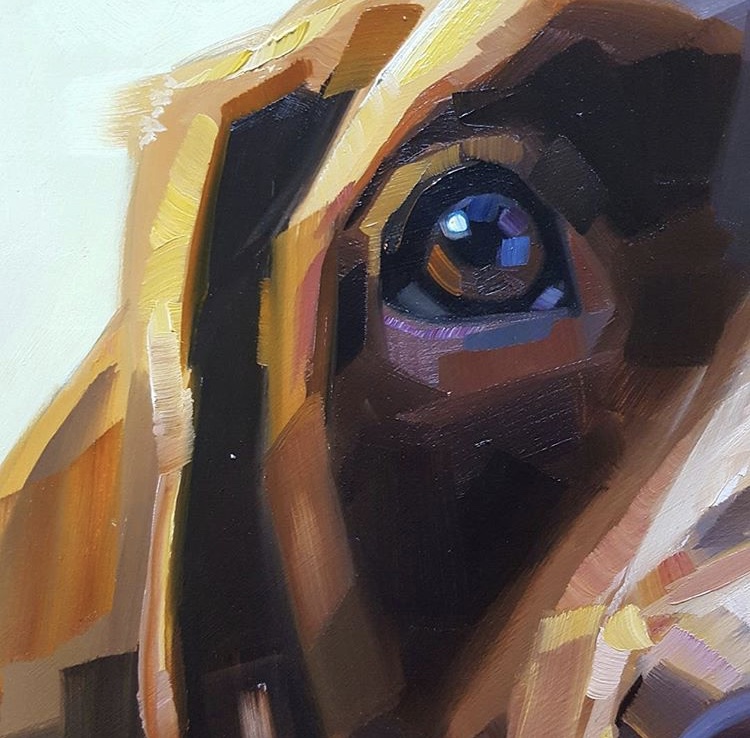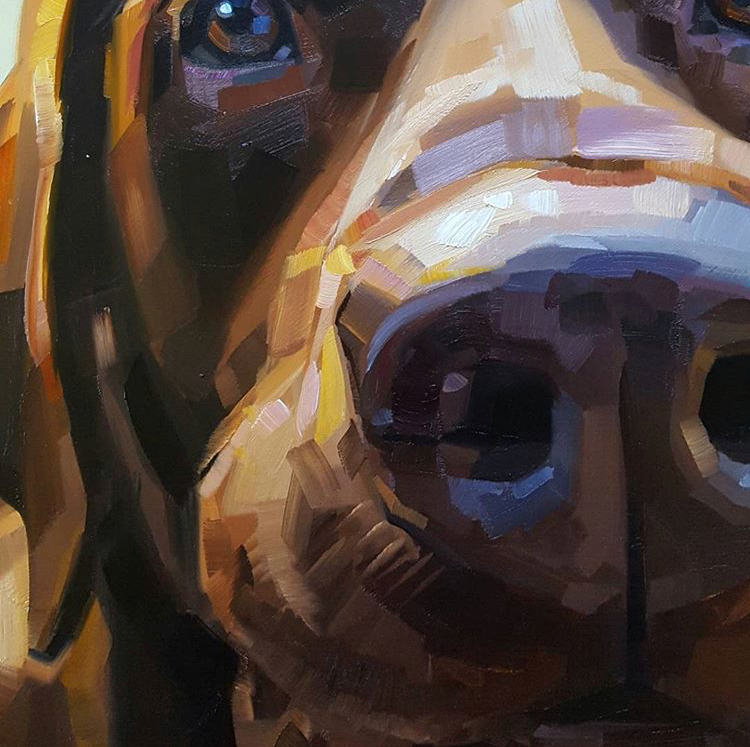 Check out more of Cristall Harper's work on her website, on Instagram, or on FourSquare ART. If you find yourself anywhere near her galleries out West, be sure to go see her work in person as well! I'd be willing to bet it's priceless in person.